The church renovated their space and knew they wanted a cohesive theme that excited kids from birth to 5th grade to engage in the space while providing a trusted and safe place for parents to bring their kids.
We settled on an adventure theme to help parallel the idea of living sent with the gospel. In order to live sent you have to be willing to move and be adventurous. With the adventure theme we also wanted to push the normal acceptance of only using primary colors in spaces for kids. We settled on a bright a vibrant color scheme with a lot more personality.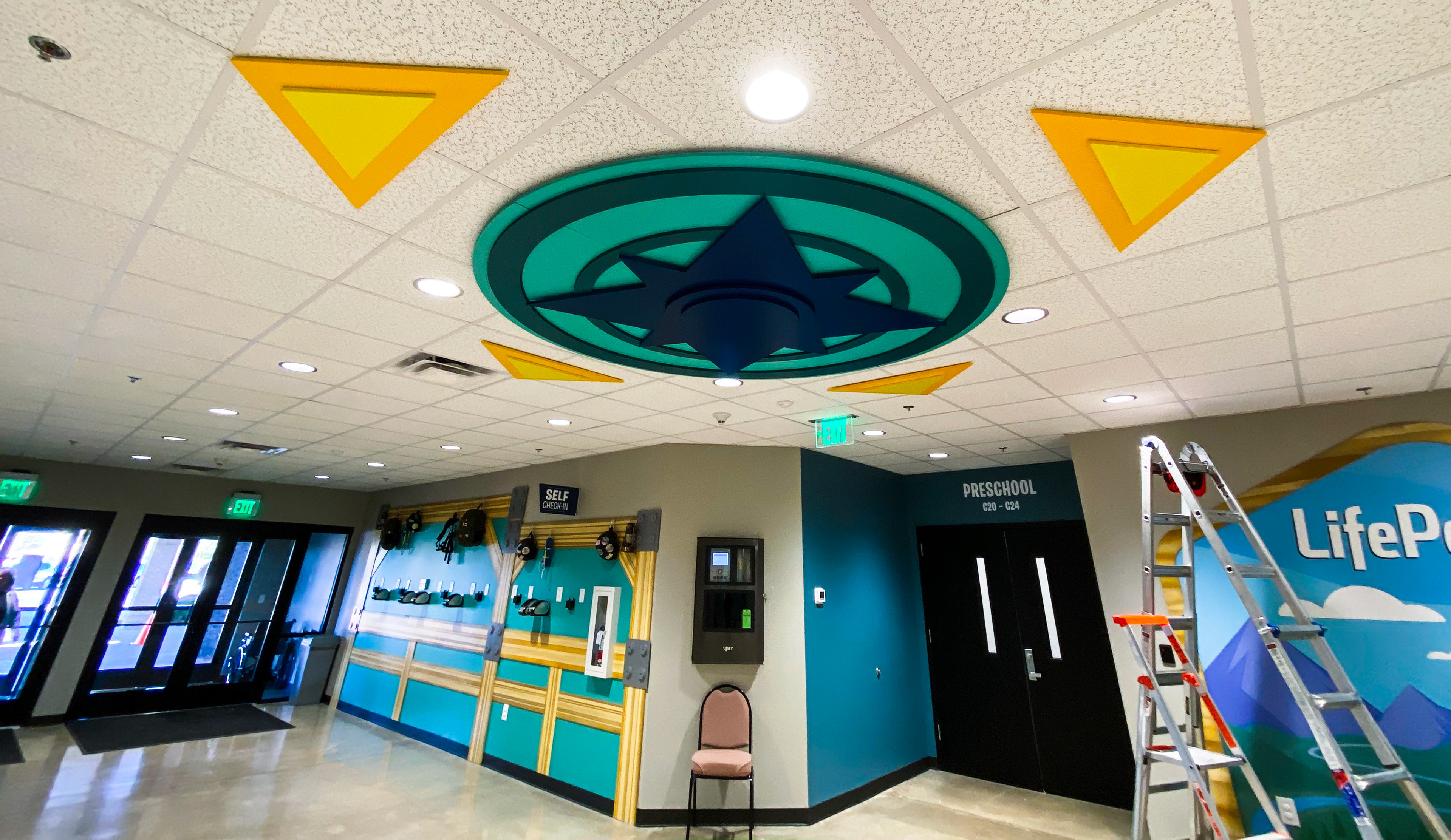 I worked with the Next Gen Pastor at LifePoint and Worlds of Wow. Below is the moodboard sent to the theming company to help guide the idea of adventure while staying consistent with colors and feel of current Kids Ministry branding.